November 2nd and 3rd, 2018 / 2 a 3 de novembro de 2018
CLÓVIS & RODRIGO
02-11-2018 Blues 1 from 1, whites 2 from 3, sails 1 from 1.
Father and son Clovis and Rodrigo fishing with majestic marlin for the first time had a great day. Rodrigo caught his first white marlin. Not long after Clovis caught his first white marlin as well. Later Clovis caught a nice blue around 600 lb another first for him. End of the day Clovis hooked into a sailfish another first giving him a personal slam, well done mate.
02-11-2018  Azuis 1 de 1, brancos 2 de 3, sails 1 de 1.
Clóvis e seu filho Rodrigo pescaram com a Majestic Marlin pela primeira vez e tiveram um ótimo dia. Rodrigo fisgou o seu  primeiro marlin branco, pouco tempo depois Clóvis  fisgou o dele também. Mais tarde Clóvis liberou um belo azul com cerca de 600lbs outra primeira vez para ele. No fim do dia Clóvis fisgou um sailfish, mais uma primeira vez, conseguindo um Grand Slam pessoal. Bom trabalho rapaz.
03-11-18 Blues 2 from 2, whites 0 from 2.
A slow start to the day missing a couple of whites, after lunch Rodrigo caught his first blue small fish 250 lb it put up a great fight. Not long after Clovis hooked into a nice blue she had us in tow for 3 miles before she slowed down, after an hour Clovis let Rodrigo take over and they released a 900+ blue marlin not bad for two guys that never caught a marlin before. Well done, ASDIP.
03-11-2018 Azuis 2 de 2, Brancos 0 de 2
O dia começou lento perdendo uns dois brancos. Sepois do almoço Rodrigo pegou o primeiro do dia, um pequeno com 250lbs que deu uma boa briga. Pouco tempo depois Clóvis fisgou um belo azul que nos deixou no guincho por três milhas até ele se acalmar, depois de uma hora Clóvis passou a vez para Rodrigo eles então liberaram um azul com mais de 900lbs, nada mal para quem nunca tinha pegado um marlin antes. Bom trabalho!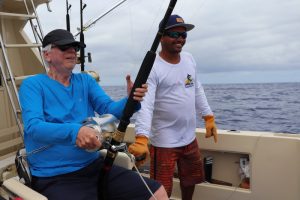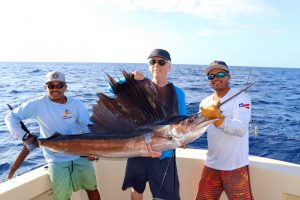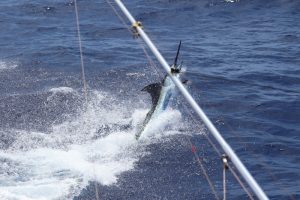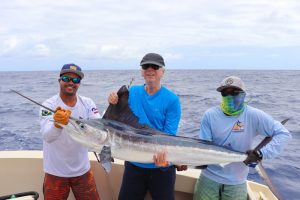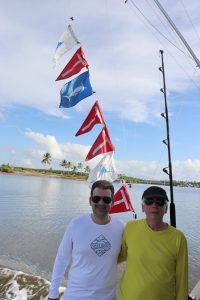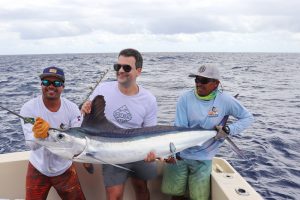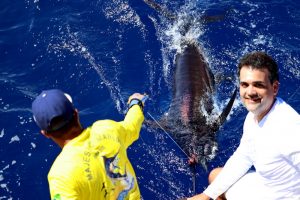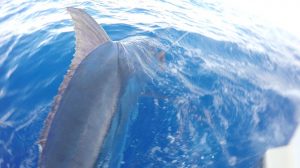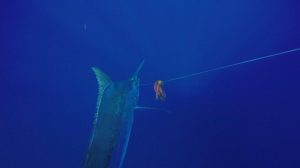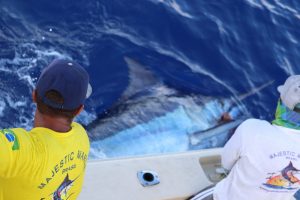 Instagram  https://www.instagram.com/majesticmarlinbrazil/?hl=pt-br