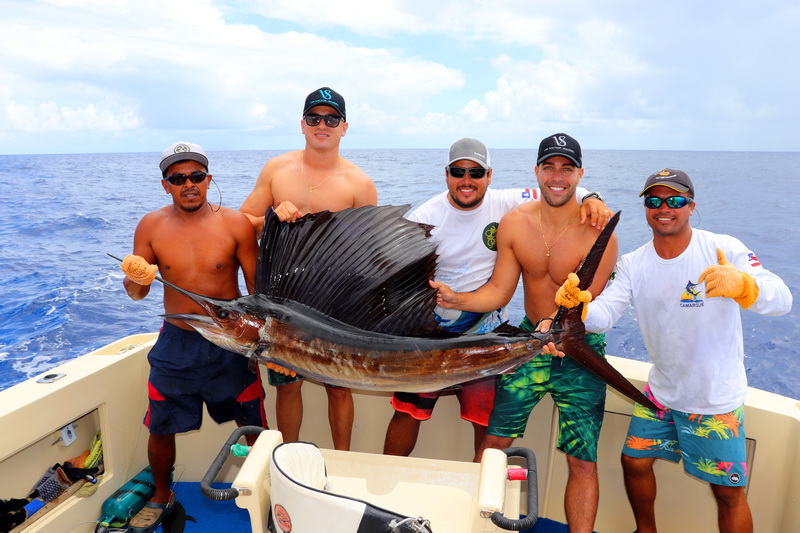 November 8th, 13rd and 14th/ 8,13 e 14 de novembro
RODRIGO COIMBRA
08-11-18 Blues 2 from 2, whites 1 form 1, raised 1 blue & 1 white.
Rodrigo Coimbra had a great day releasing a 775 lb blue which put on a great show on the leader. To the extreme the next blue was around 150 lb wet. Rodrigo released his first white marlin as well. ASDIP
08-11-18 Azuis 2 de 2, brancos1 de 1, avistamos 1 azul e um branco.
Rodrigo Coimbra teve um ótimo dia liberando um azul de 775lbs que fez um belo show no leader. O azul seguinte foi um extremo do primeiro com 150lbs. Rodrigo liberou ainda o seu primeiro Marlin Branco.
LUCAS MENDONÇA
  13-11-18 Blues 1 from 4, whites 1 from 2, sailfish 1 from 2 raised 5. Grand Slam.
 Lucas Mendonça was down from Salvador with friend's Rogerio and Victor, the boys had a great day releasing their first grand slam. A few small blues out today but could not stay stuck, a lot of bait showing up so looking forward to good fishing ahead. Cheers.
13-11-18 Azuis1 de 4, brancos 1 de 2, sailfish 1 de 2 avistamos mais  5. Grand Slam
Lucas Mendonça veio de Salvador com os seus amigos Rogério Zamperlini e Victor Simões. Os rapazes tiveram um ótimo dia liberando o primeiro grandslam deles. Alguns azuis pequenos apareceram hoje, mas não ficaram por muito tempo, ainda temos muita isca e por isso esperamos ter a pescaria por vir seja boa.
MARCOS HAMANO
14-11-18 Blues 4 from 7, whites 2 from 3, sailfish 1 from 1, Grand Slam. Raised 2 blues, 1 sail.
First time marlin fishing Marcos Hamano from São Paulo had a great day, catching a grand slam cannot get much better, unless it was with a 680 lb blue well done mate. ASDIP
14-11-18 Azuis 4 de 7, brancos 2 de 3, sailfish 1 de 1, Grand Slam. Avistamos mais  2 azuis e 1 sail.
A primeira pescaria de Marlin do Marcos Hamano de São Paulo foi ótima, liberar um grand slam não pode melhorar mais, ao menos que este tenha um azul de 680lbs. Bom trabalho, cara. ASDIP.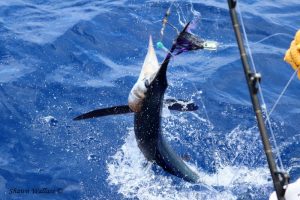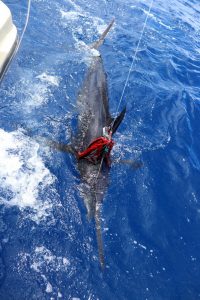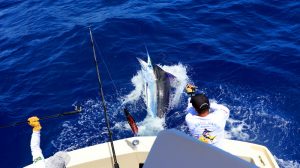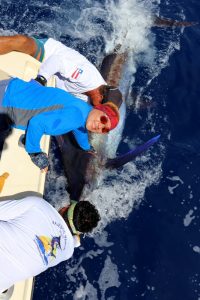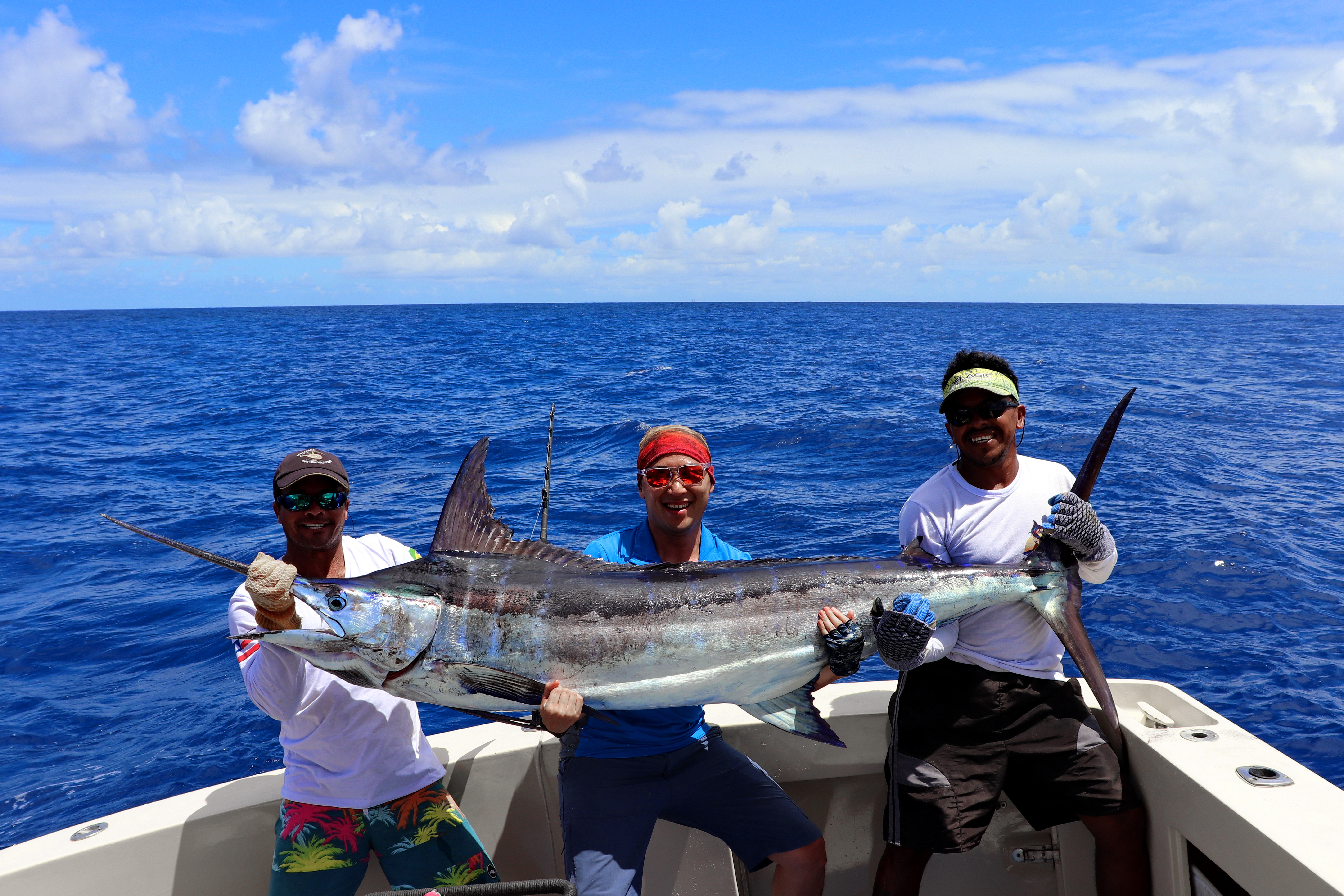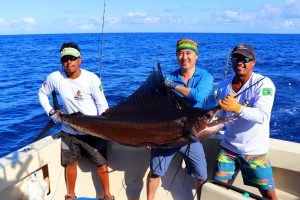 Instagram  https://www.instagram.com/majesticmarlinbrazil/?hl=pt-br