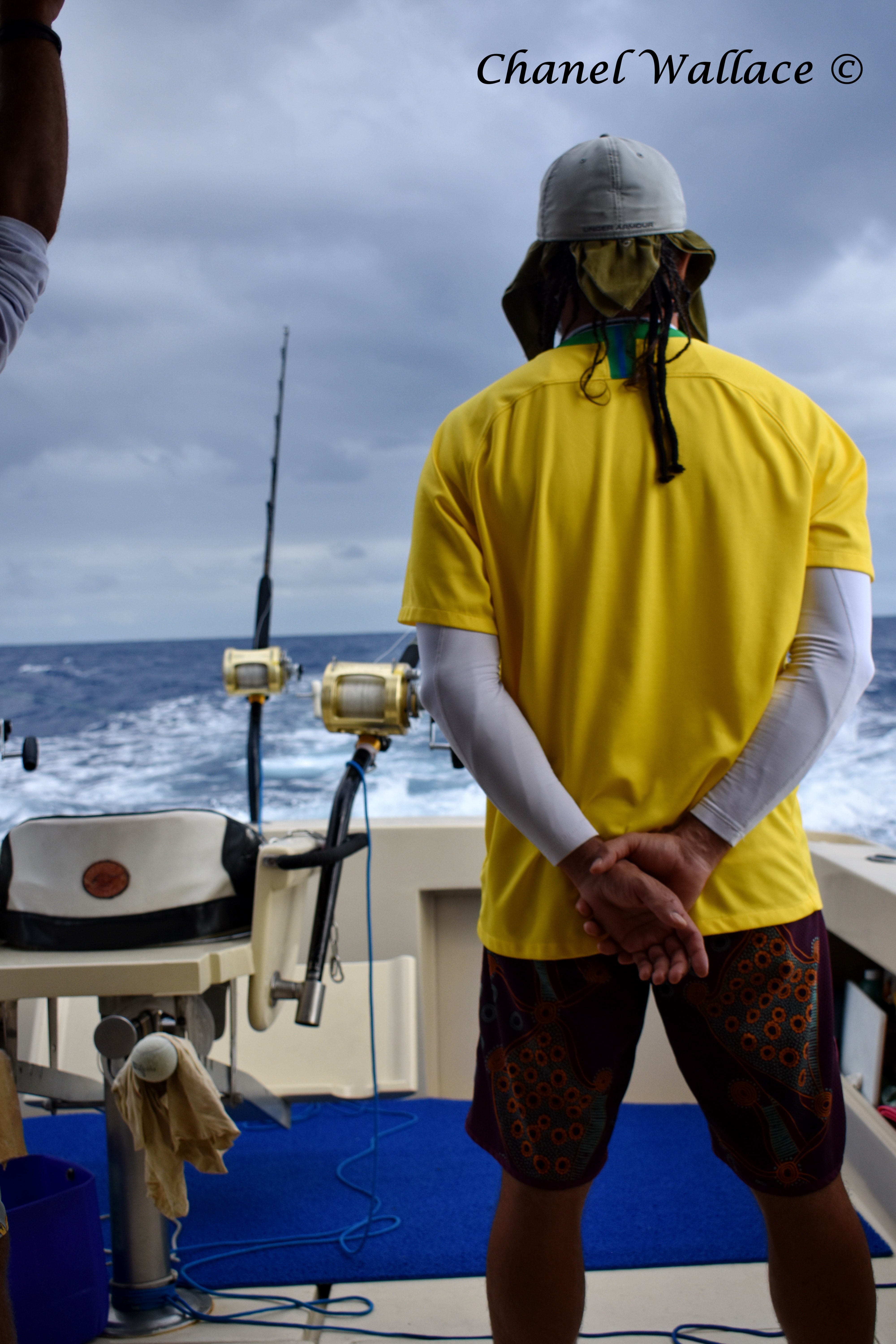 November 24th to 28th, 2019/ 24 a 28 de novembro de 2019.
JOE'S & LOUIS TAYLOR
24-11-2019 Blues 1-1-1
Joe and son Louis are back fishing once again a big job ahead after last season. Slow start for the boys caching a few small bigeye tuna went down great late bite saved the day Louise released a rat but a lively rat check the video on our social media linked at the bottom of the page. ASDIP
24-11-2019 Azuis 1-1-1-
Joe e seu filho Louis voltam para pescar conosco de novo mais uma vez temos um trabalho duro pela frente depois da última temporada com eles.  Começamos devagar pegando alguns atuns do olhão J Um ataque já no fim da pesca salvou o dia e Louis liberou um azul pequeno, mas bem danadinho, vejam o vídeo nas nossas mídias sociais, links no final da página.
26-11-2019  Sails 1-1-1 whites 2-1-0
Hi guys back to you, yesterday was fresh to frightening so I gave the boys a lay day. Today was just a little better, a nice dorado and a sailfish was the best we could do, not a nice boat ride today J Still a great day at the office.
26-11-2019 Sails 1-1-1 Brancos 2-1-0
Oi pessoal desculpa o sumiço, ontem as coisas mudaram de tranquilas para desafiadoras e por isso eu dei um dia de folga para os meninos. Hoje foi melhor, mas só um pouquinho, pegamos um bom dourado e um sail e foi o máximo que pudemos fazer pelo dia. O passeio de barco não foi muito bom. Ainda assim um bom dia no escritório.
Instagram  https://www.instagram.com/majesticmarlinbrazil/?hl=pt-br