January 2nd, 2019/ 2 de Janeiro de 2019
MICHEL AND JOSH STEIN
02-01-2019 Blues 3 from 7. That sucks !
Michael Stein and son Josh down from Miami, first time fishing with Majestic Marlin had a great day. The first time fishing heavy tackle as well the boys got some practice, both releasing their first blue marlin. Josh was hooked up to a nice fish and got to feel a reel pull on the 130 Accurate unfortunately after 30 min we pulled the hook. Nice going guys.
02-01-2019  Azuis 3 de 7. Que merda!
Michael Stein e o eu filho Josh de Miami pescaram com a Majetic Marlin pela primeira vez e tiveram um ótimo dia. Foi também a primeira vez deles pescando com equipamento pesado os rapazes ganharam alguma experiência, ambos liberaram os seus primeiros marlins azuis. Josh ferrou um ótimo peixe e sentiu a pegada de uma carretilha Accurate 130, infelizmente depois de 30 minutos nós tiramos o anzol. Bom trabalho rapaze.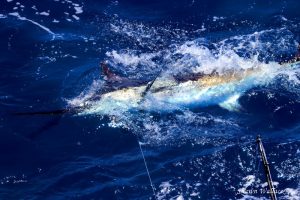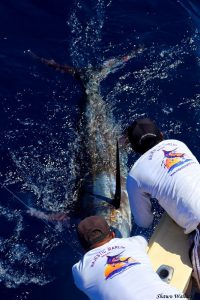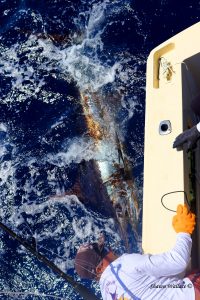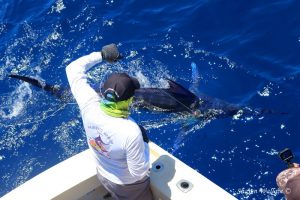 Instagram  https://www.instagram.com/majesticmarlinbrazil/?hl=pt-br