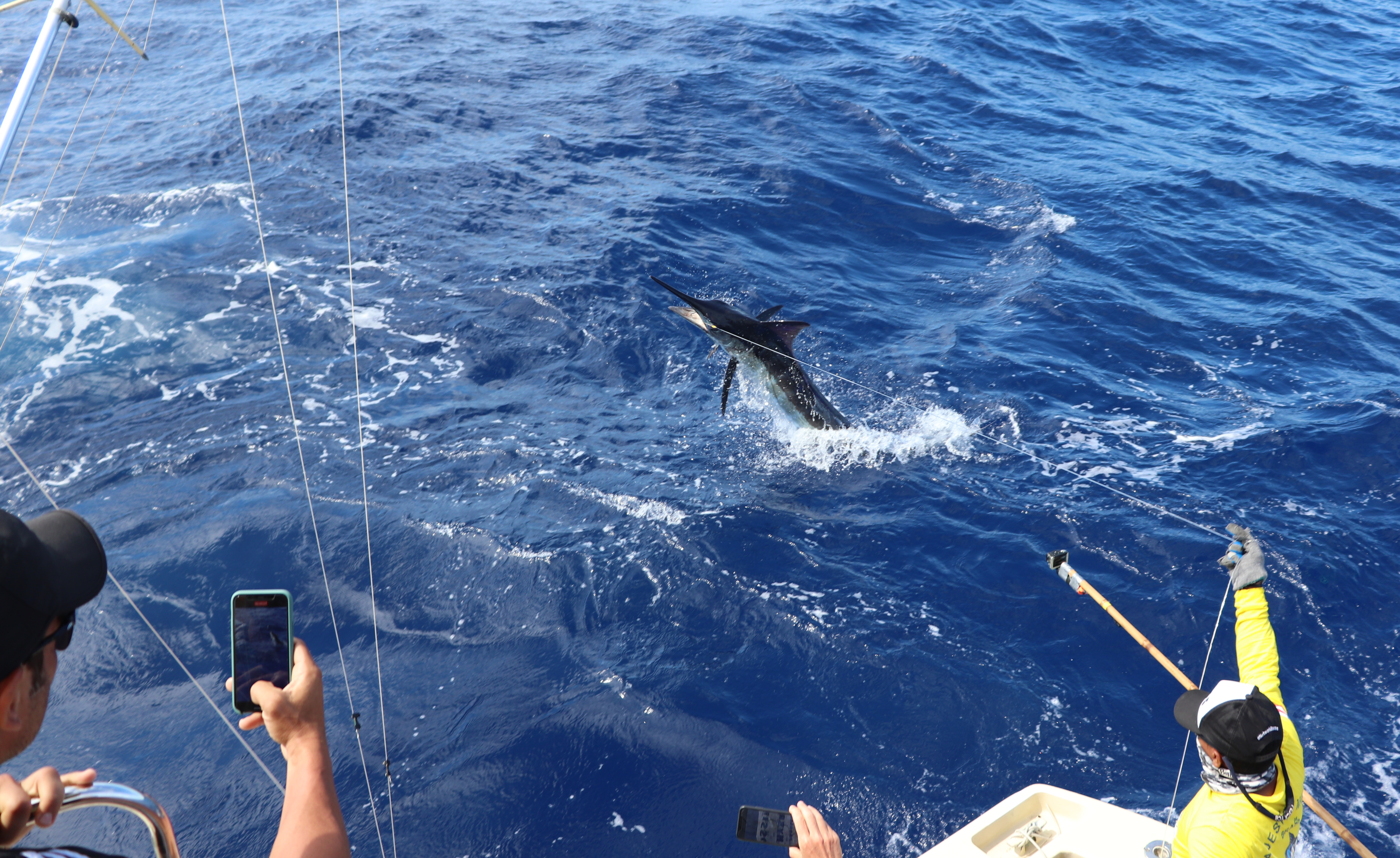 Last day fishing of a decade
Ricardo, Dudu Barbára e  Beto Blay
30-12-2019 Azuis 4-2-2
Ricardo e seu filho Dudu estão de volta para pescar com a Majestic Marlin junto com o seu amigo Beto Blay. Nós começamos logo cedo com Dudu liberando um azul pequeno logo cedo. Depois disso tivemos um bom passeio de barco por algumas horas, nós passamos por um pallet que tinha muitos nourados ao redor. Dudu pegou um, mas outros não bateram. Tivemos mais dois ataques de azuis perto do pallete, mas perdemos as lulas, elas precisam de óculos novos. Tivemos sorte de ter uma batida tardia e Beto foi para a cadeira liberar o seu primeiro azul, outro pequeno, bom trabalho rapaz. Último dia de pesca da década e mais uma vez eu gostaria de agradecer nossos amigos de pesca e família pelo apoio, esperamos que todos sobrevivam mais uma década para virem pescar com a nossa ótima equipe.
30-12-2019 Blues 4-2-2
Ricardo and son Dudu back fishing with Majestic Marlin along with friend Beto Blay and my daughter Chanel is also back after 2 weeks off in Tasmania. We had an early start with Dudu releasing a rat quick. Followed by a boat ride for a few hours, we came across a pallet that had lots of Dorado around it. Dudu caught one but the others were not biting. We then had 2 blues attack around the pallet but missed the lures, need new glasses. Lucky late bite put Beto in the chair releasing his first blue, another rat, well done mate! Last day fishing for this decade once again I would like to thank all our fishing friends and family for your support and we hope everyone survives another decade to come fishing with our great team. ASDIP .
.