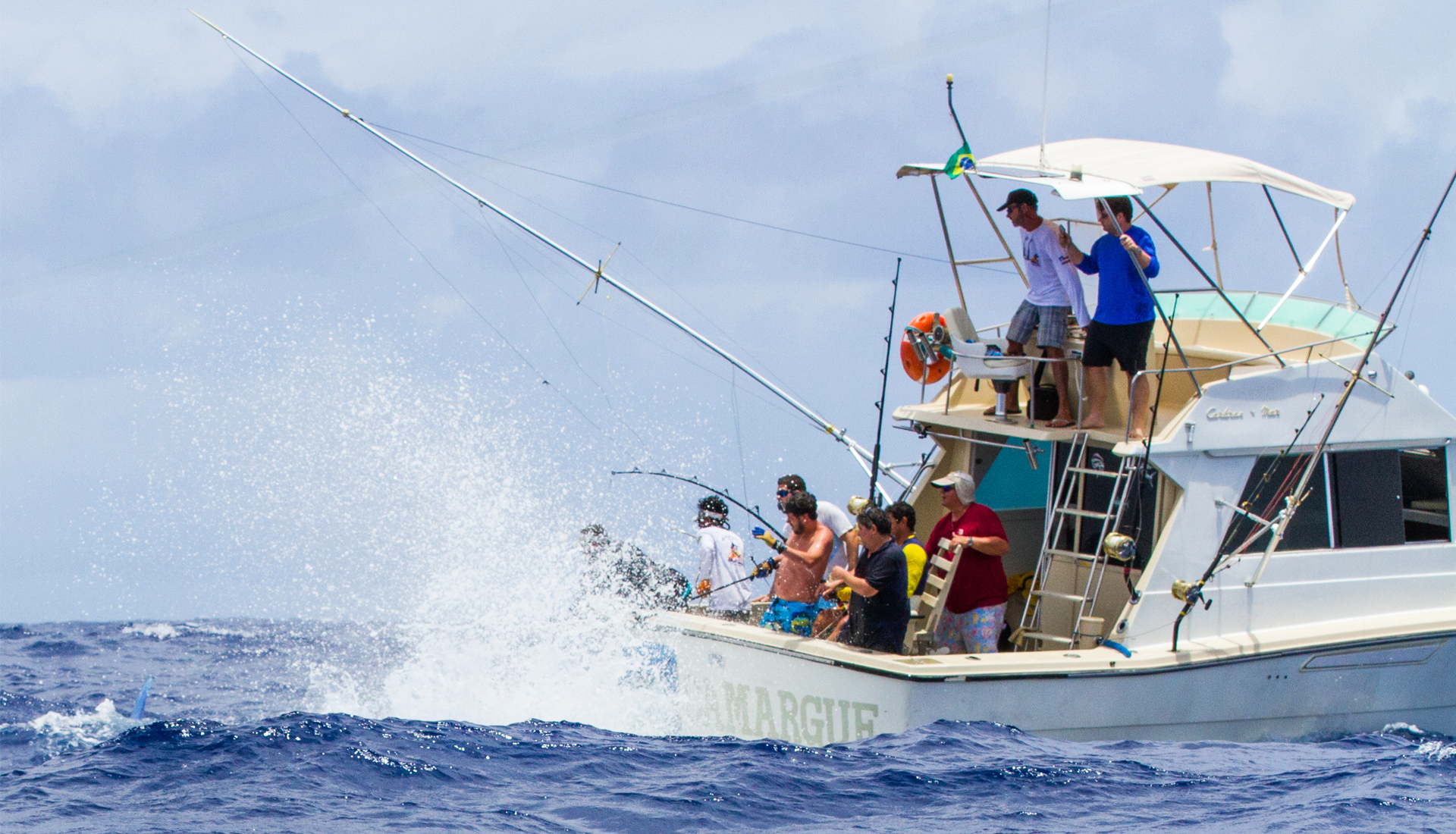 Fish Report – August 2009
Hello Friends and Fisherman
Update from one of the Blue marlin hot spots. I'm am no longer working with Adrenalina Fishing. I have moved on and will be starting a new operation here in Canavieiras with a 39 ft Boat. Lea Wallace and I will be providing you with the best service possible from the closest departure point to one of the greatest fishing grounds in the world, the Royal Charlotte Bank.
With eight seasons here fishing on the Royal Charlotte Bank and 27 years experience catching big marlin, I will show you the fish! The program is going to be the same, 07:00 departure, unless the tides say otherwise and return after sunset.
The season can start towards the end of September/October with white marlin showing up, raising 5 to 10 a day. With good conditions blue marlin are here as well. The bottom fishing is also good large amberjack, red snappers, dorado, wahoo, trevally and tuna, all good fun with electric reels or spinning rods.
By November the marlin are usually here in big numbers raising 12 and my best 26 in a day. Lots of small males with 150 lb to 350 lb and they are always accompanied by those big females that get over 1000 lbs. With this activity you regularly have 2 to 5 marlin attacking the lures and teasers at once, this carries on to December. January to March is calmer weather and up to 5 marlin raises a day with 75% over 500 lbs. After a great day fishing enjoy a cocktail or two on the pier and talk about the great catch of the day or the one that got away.
Light tackle and bottom fishing is another option, troll between jigging spots for white marlin, wahoo, dorado and mackerel. Once on the jigging spot use electric or spinning reels to catch large amberjack, red snapper, grouper, yellow tail, trevally and the list goes on. There is no discount for light tackle trips in November and December.
Casa La Ma, for most of you that know the house, there is not much I can say. With renovations to Casa La Ma recently, she is looking good. Expect that same private service that you are use too. Rose will be making those great breakfasts that she does so well and cocktails when you get home.
Léa and myself know what the fisherman want and will provide you with a great fishing experience here in Canavieiras, Brazil. We are in the process of setting up the web site.
Tight Lines to all,
Capt Shawn Wallace