800lbs blue with our old friend Marcelo
MARCELO RODRIGUES
Blues 2-1-1 whites 1-0-0.
Marcelo is  back fishing with Majestic Marlin and had a great day releasing his biggest blue to date estimated at 800 lb. It was an up and down day:  fresh to frightening, rain and sun, if anyone finds a white cushion it is ours.
Azuis 2-1-1 Brancos 1-0-0
Marcelo está de volta para pescar com a Majestic  Marlin   e hoje foi super porque ele liberou o seu maior azul até hoje estimado em 800lbs. Foi um dia de altos e baixos com o clima, de calmo para desafiador, de chuvoso para ensolarado. Se alguém encontrar um colchonetezinho é nosso.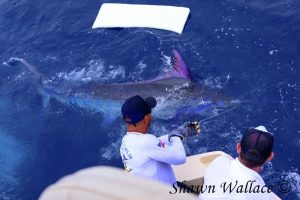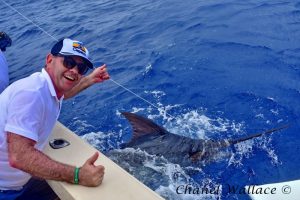 Instagram  https://www.instagram.com/majesticmarlinbrazil/?hl=pt-br
Facebook Majestic Marlin[/vc_column_text][/vc_column][/vc_row]