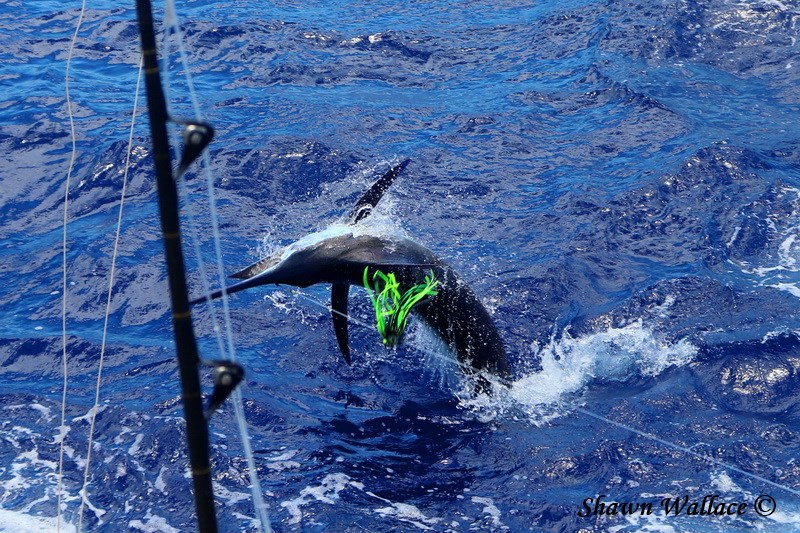 October 15th to 19th, 2019 / 15 a 19 de outubro de 2019
SHAWN SLOCUM & GREG WAGNER
15-10-2019 Whites 5-2-0 Sails 1-1-1
The boys finally made it back to Brazil and had a slow start the only action in the morning were white marlin, and no luck catching:). The afternoon Shawn caught a nice Atlantic sail, Greg got his biggest dorado the scales bottomed out at 50 lb a few wahoos but no blues 
15-10-2019 Brancos 5-2-0 Sails 1-1-1
Os rapazes finalmente conseguiram voltar ao Brasil e começamos devagar. Tivemos    um pouco de ação de manhã com um marlin branco, mas sem sorte na "captura". À tarde Shawn pegou um ótimo sailfish atlântico, Greg o seu maior dourado, mas a balança só pesou até 50 lbs, tivemos algumas cavalas , mas nada de azuis.
16-10-2019 Blues 1-1-1 Whites 6-3-2, Sails 1-1-1
Greg and Shawn had a great day, nice weather at the moment 10 to 15 knt northeast breeze, bait along the bank looking good. Shawn got a grand slam and Greg released his first white marlin. ASDIP baby on that note very excited Chanel-my daughter- is arriving today another ASDIP. Cheers.
16-10-2019 Blues 1-1-1 Whites 6-3-2, Sails 1-1-1
Greg e Shawn tiveram um ótimo dia, o tempo está bom por agora 10 para 15 nós de vento nordeste, as iscas pelo banco estão boas. Shawn pegou um Grand Slam e Greg liberou o seu primeiro marlin branco. IHAAA. Adicione à nota que estou muito animado, Chanel – minha filha- está chegando hoje. Outro IHAAAA.
Cheers
17-10-2019 Blues 1-0-0, Whites 4-3–3
Weather great, but blues are a bit slow, the whites are  around releasing 3 nice ones. Lots of bait here just a matter of time before things turn on stay tuned.
17-10-2019 Azuis 1-0-0, Brancos 4-3-3
O tempo está ótimo, mas os azuis estão um pouco devagar, os brancos estão por aqui liberamos três bons hoje. Muitas iscas por aqui hoje é apenas uma questão de tempo antes que as coisas melhorem, continue conectado.
19-10-2019 Blues 2-1-1 whites-2-1-1- Sails 2-1-1, GRANDSLAM.
Camargue had problems with the gearbox today so the boys where out on the Kajiki Renam as the capt  and Andre crewing  got the boys a grand slam. Shawn released a white first up then Greg a sail and a late bite on a nice blue released around 500 lbs made there day, well done boys!  ASDIP
19-10-2019 Azuis 2-1-1 Brancos-2-1-1- Sails 2-1-1,  GRANDSLAM.
Camargue teve problemas com o reversor hoje por isso os rapazes foram pescar na Kajiki, Renam como Capitão e André como marinheiro conseguiram um Grand Slam com os rapazes. Shawn liberou um branco e depois Greg liberou um sail um pouco mais tarde liberaram um bom azul com cerca de 500 lbs, Fizeram o dia, bom trabalho rapazes.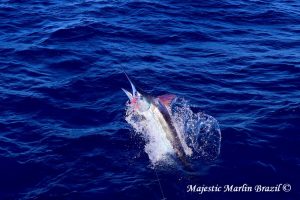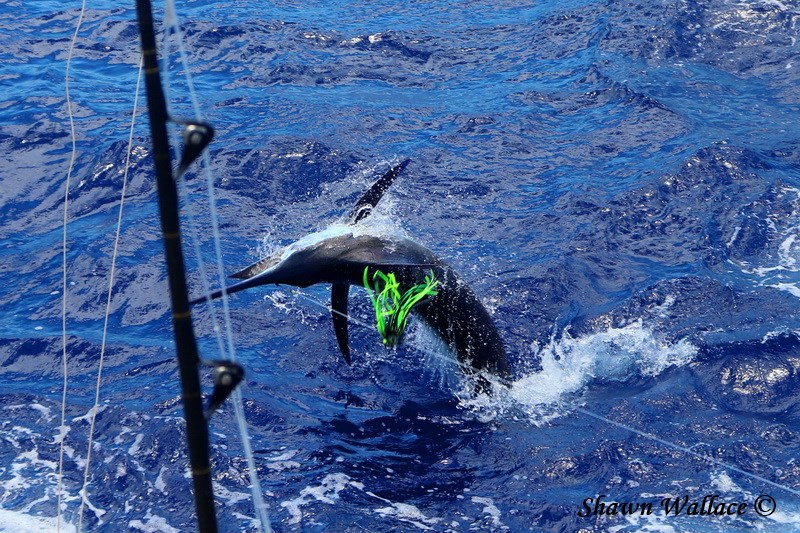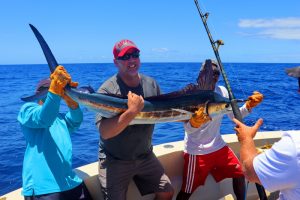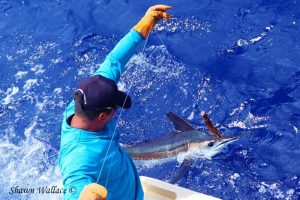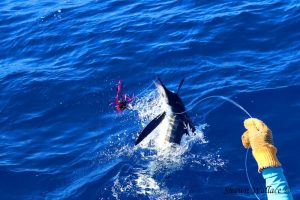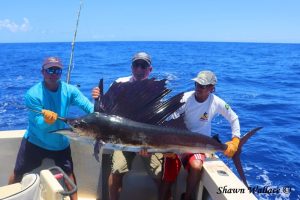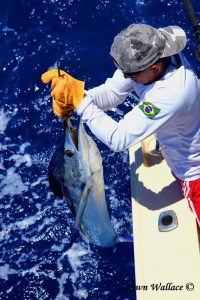 Instagram  https://www.instagram.com/majesticmarlinbrazil/?hl=pt-br