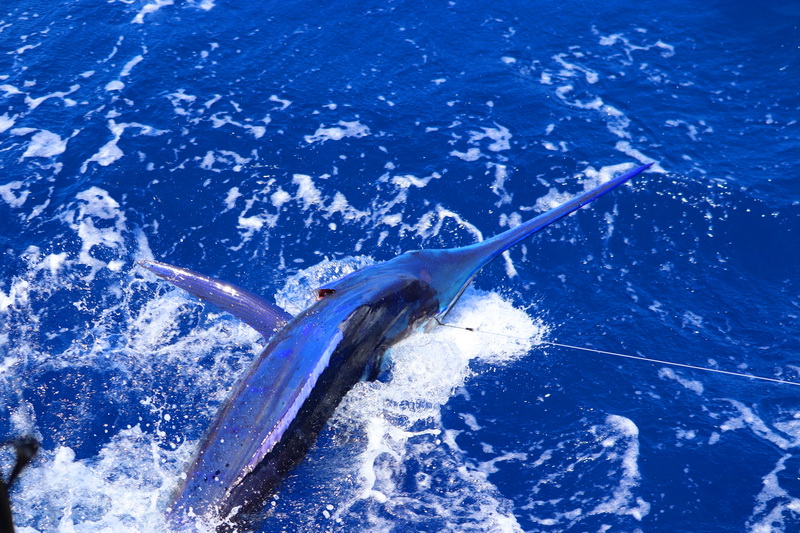 Fishing Reports-November 17th to 21th
LAYLAND BARKER
17-11-18 Blues 6 from 10, ASDIP raised 6 more.
Layland Barker had a great first day fishing releasing 6 blues, a 550 lbs, 600lbs and 680lbs , the rest were rats. Hope the run is on find out tomorrow.
17-11-18 Azuis 6 de 10, ASDIP  avistamos mais 6.
Layland Barker teve um ótimo dia de pesca liberando 6 azuis um de 550lbs, 600lbs e 680lbs, os outros foram pequenos. Tomara que essa corrida continue, vamos descobrir amanhã.
18-11-18 Blues 4 from 6, raised 5 more.ASDIP.
Layland had another great day, releasing 3 rats and a 675 lb.
18-11-2018 Azuis 4 de 6, avistamos mais 5. ASDIP.
Tivemos outro dia bom com o Layland liberando 3 azuis pequenos e um de 675lbs.
GRUPO CASSIANO
19-11-18 Blues 5 from 8 raised 5 more and 2 whites.
First day for Cassiano Montes and friends Wilson, Marcos and Geraldo had a blast. Everyone on board got a blue and Wilson got 2 lucky bugger. Great day on the edge 3 bouts fishing released 15 blues today, Camargue has 15 in 3 days that's fun.J
19-11-18 Azuis 5 de 8 avistamos mais 5 e dois brancos.
Primeiro dia para Cassiano e seus amigos Wilson, Marcos e Geral foi explosão. Todos a bordo liberaram um azul e Wilson dois, rapaz de sorte. Ótimo dia ! Do outro lado os outros três barcos liberaram 15 azuis hoje, Camargue liberou 15 em 3 dias, bem divertido.
20-11-18 Blues 4 from 7, whites 3 from 4, sailfish 1 from 2. Grand Slam Raised 3 blues,1 white and 1 sailfish.
Second day for the boys was another good one, great way to start work is hook up to a big blue Cassiano worked hard for an hour to get his biggest blue to the boat well done mate released around 800 lb. whites and sails showed up today,
20-11-18 Azuis 4 de 7, 3 from 4, sailfish 1 de 2. Grand Slam Avistamos  3 azuis ,1 branco e um 1 sailfish.
Segundo e bom dia de pesca com os rapazes. Uma boa maneira de começar é fisgando um grande azul. Cassiano deu duro por uma hora para conseguir levar o maior azul dele até o barco  e depois liberá-lo. O peixe tinha cerca de 800lbs, os brancos e sails também apareceram hoje.
21-11-18, Blues 2 from 5, sailfish 1 from 2. Raised 3 more blues and 2 whites.
Another great day for Cassiano e os rapazes releasing the  biggest one for the day  blue around 600 lb. Cassiano released after an hour work the hook pulled, got a long photo see what you think not a good photo. Cheers
21-11-18 Azuis 2 de 5, sailfish 1 from 2.  Avistamos mais três azuis e dois brancos
Outro bom dia de pesca para Cassiano e os rapazes liberando o maior azul do dia com cerca de 600lbs. Cassiano liberou, depois de uma hora de trabalho, o azul se soltou , temos uma foto grande, veja o que vocês acham, não é uma boa foto
.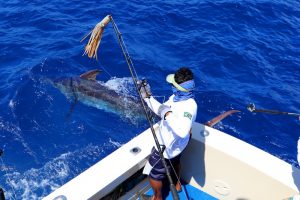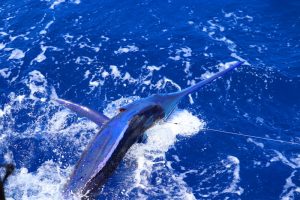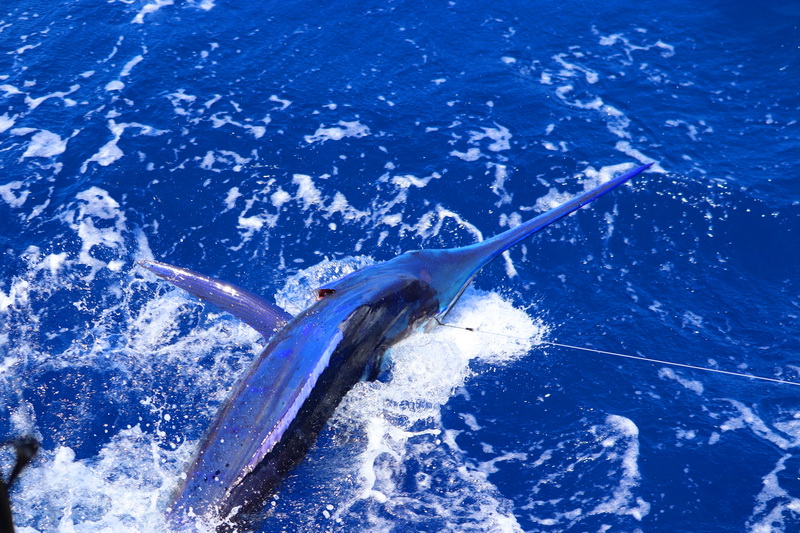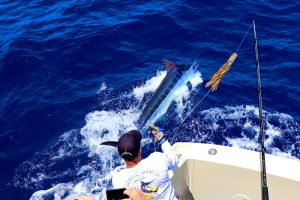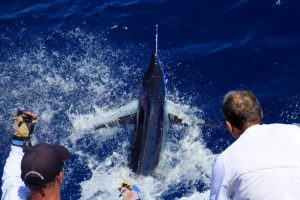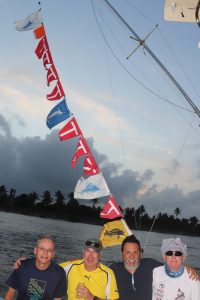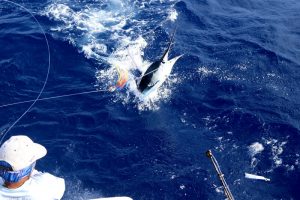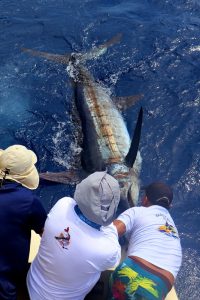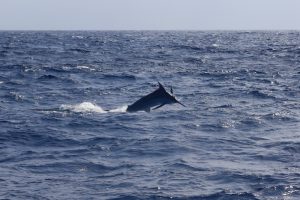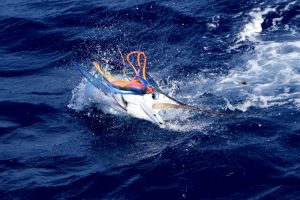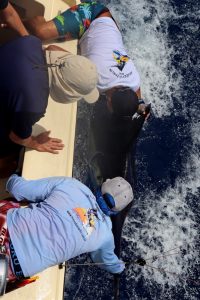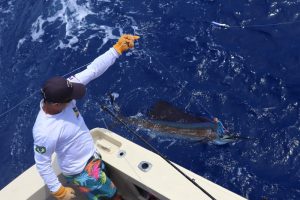 Instagram  https://www.instagram.com/majesticmarlinbrazil/?hl=pt-br