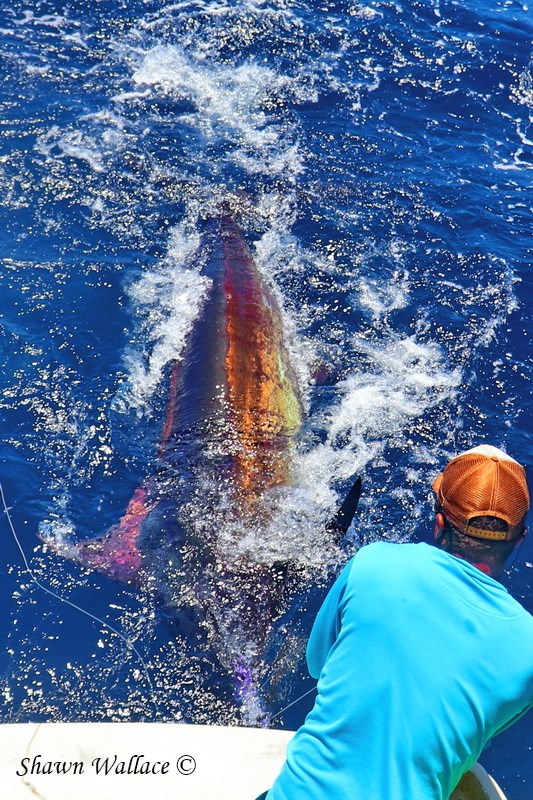 March 5th to 9th/ 5 a 9 de março de 2019.
TOM SHUMATE & COLE CASADY
05-03-2019 Blues 1-1-1
Tom back after a good trip in Jan, chasing that big blue bitch, fishing with tom is Cole first time fishing at the Royal Charlotte Bank. Cole got luck first-up releasing a blue around 550 lbs. Just another day at the office.
05-03-2019 Azuis 1-1-1
Tom voltou depois de uma boa pesca conosco em Janeiro na busca das danadas azuis, pescando com ele está Cole, pescando pela primeira vez no Royal Charlotte Bank. Cole teve sorte e de primeira liberou um azul com cerca de 550lbs. Mais um dia no escritório.
06-03-2019 Blues 0-0-0
Another slow day the only thing released was a barracuda not on purpose, but we got the other one.
06-03-2019 Azuis 0-0-0
Outro dia devagar a única coisa que liberamos foi uma barracuda, não de propósito, mas a gente pegou outra.
Last day for Tom and Coles, caught a wahoo on the run to the bank things have changed. Cole was hooked up soon after with a nice fish after a 2.5 mile chase Cole got the girl to the boat, not our longest chase, but the longest fight this season 2 hours & 40 minutes, one tough bitch. Well done mate it does not get much better than catching a 900lbs blue. ASDIP.
Último dia de pesca para Tom e Cole. Pegamos uma cavala a caminho do banco e as coisas mudaram. Cole fisgou um ótimo peixe, depois de uma perseguição de 2.5 milhas Cole trouxe a danada até o barco. Não foi a nossa perseguição mais duradoura, mas foi a luta de maior duração duas horas e quarenta minutos, uma danada difícil. Bom trabalho rapazes. Nao pode ficar melhor do que ferrar uma danada de 900 lbs.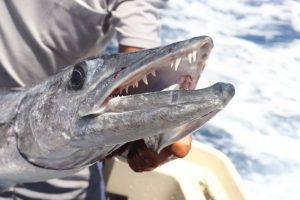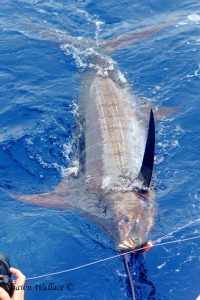 Instagram  https://www.instagram.com/majesticmarlinbrazil/?hl=pt-br